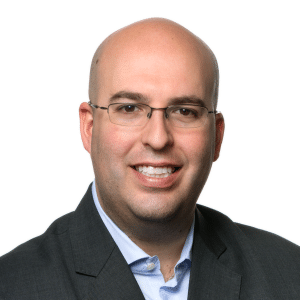 Hi! I'm Josh Brown, franchise attorney and creator of the Franchise Euphoria podcast. I'm just your average guy who loves to golf, eat hibachi, and immerse myself in the ever-expanding franchise world.
My goal is to navigate entrepreneurs and all people interested in the current events of franchises through all the hottest topics and most popular tools for success. Going on four years now, Franchise Euphoria is hotter than ever and ready to help you plan and execute a pathway to success.
The birth of Franchise Euphoria occurred nearly four years ago when Josh Brown, a licensed and practicing lawyer based in Indiana decided to take his many years of legal and business experience and transform them into a tangible resource for those interested in the world of franchising. An avid podcast listener himself, he recognized the unique opportunity that digital media represented. Everything is going digital these days, and it made sense to jump on board with that trend in a way that was unique, creative, and insightful.
When the show was first created, it was originally intended to give everyday people in insight into the world of franchising and help them make educated business decisions before they had to pull the trigger on any major franchising projects. As a podcast aptly named with the word "euphoria" in it, one could assume that it's always painting franchising in a positive light, but Josh did not want to cause any misconceptions that he believed franchising is for everyone, because it could very likely not be. His vision was to demonstrate the ups and downs, the successes and failures, and the raw truth about what it means to be in the franchising business. He didn't want everybody to believe that franchising was always the right answer, but focus on how important it is to be educated properly about franchising before making any huge life decisions.
While Franchise Euphoria is still here to serve that purpose, it has evolved into much more than just the listed description above. This is a podcast for everybody, whether you are somebody who merely Googled a definition for the word franchise or a growth-minded entrepreneur looking to develop your business. What makes Franchise Euphoria unique is that it conveys truths about the world of franchising in a way that is relatable, easy to understand, and entertaining.
Now downloaded in over 120 countries worldwide, Franchise Euphoria is a top-rated podcast that has taken root into the lives of many of its listeners. The show will continue to develop over the years, hoping to shed light on the ever-evolving world of franchises, create fresh content that is useful and desirable, and bring hope to the futures of those who listen along.